Frequency Curve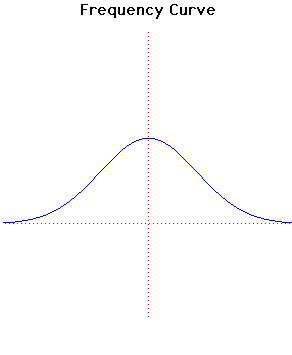 Cartesian equation:
y = √(2π) exp(-x2/2)
Click below to see one of the Associated curves.
---
Click THIS LINK to experiment interactively with this curve and its associated curves.
---

This curve, the normal curve of error, originated with de Moivre in 1733. It was also studied with Laplace and Gauss.

The name frequency curve also applies to a great variety of other curves.
---
---
JOC/EFR/BS January 1997

The URL of this page is:
http://www-history.mcs.st-andrews.ac.uk/Curves/Frequency.html