Mathematicians who were born or died on 2nd February
---
Posters available (Click on a link below)
---
A quotation for today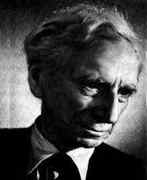 Bertrand Russell (1872 - 1970)

With equal passion I have sought knowledge. I have wished to understand the hearts of men. I have wished to know why the stars shine. And I have tried to apprehend the Pythagorean power by which number holds sway about the flux. A little of this, but not much, I have achieved.

The Autobiography of Bertrand Russell .

Another quotation by one of today's mathematicians.
---
---