Mathematicians who were born or died on 20th April
---
Posters available (Click on a link below)
---
A quotation for today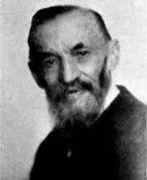 Giuseppe Peano (1858 - 1932)

Questions that pertain to the foundations of mathematics, although treated by many in recent times, still lack a satisfactory solution. The difficulty has its main source in the ambiguity of language.

Opening of the paper Arithmetices principia in which he introduced axioms for the integers.

Another quotation by one of today's mathematicians.
---
---