---
Quick Info
Born
27 March 1895
Fredrikstad, Norway
Died
23 January 1991
Trondheim, Norway
---
Summary
Ole Peder Arvesen was a Norwegian engineer and mathematician who worked in the field of descriptive geometry.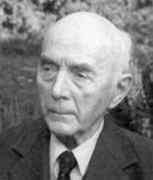 View one larger picture
---
Biography
Ole Peder Arvesen's parents were Harald Arvesen

(1861

-

1942)

, a factory owner who was born in Tune on

3

February

1861

, and Lydia Terjesen

(1872

-

1903)

. Ole had a younger brother Harald Gotfred Arvesen, born in Fredrikstad on

11

June

1898

, and a younger sister Ellen Sofie Arvesen, born in Fredrikstad on

9

September

1896

. Another sister, Gerda Karine Arvesen born in Kristiania on

9

September

1899

appears to have died as a child.

This article is, with a few additions and modifications, a translation by Ane Maria Dohl of the Norwegian article Ole Peder Arvesen by Dag Johnson in the Norsk biografisk leksikon

[

3

]

.

Arvesen's schooling was in Fredrikstad where he finished high school in

1913

, and after working at the foundry of a mechanical workshop in Fredrikstad for a few months, he travelled to Trondheim to study at the Norwegian Institute of Technology

(

Norges Tekniske Høgskole, known as NTH

)

, where he qualified as a structural engineer in

1918

. Ole Peder Arvesen dedicated most of his life to the NTH, at first actively engaged in the student community and later as a teacher for

45

years.

The Norwegian Institute of Technology had been established in Trondheim in

1910

after years of debate as to whether it should be founded there or in Kristiania. The factors which made Trondheim the choice were its central position, its high quality technical college, the Trondhjems Tekniske Læreanstalt, and a government decision to adopt a policy of creating infrastructure away from Kristiania. It was a polytechnic institute which mainly educated engineers and architects.

In

1919

, Arvesen was appointed as an assistant at the NTH working with reinforced concrete and stone bridges, but in

1921

he moved on to teaching descriptive geometry, which he would continue doing for the rest of his life. He was appointed as a senior lecturer in

1927

and two years later he married. In June

1929

, Arvesen married Ingeborg Thallaug

(1905

-

1955)

, the only daughter of Axel Andreas Thallaug

(1866

-

1938)

, a lawyer, and Julie Louise Augusta Prytz

(1877

-

1929)

. Axel Thallaug had a distinguished career being mayor of Lillehammer for over ten years and a member of the Norwegian parliament for fourteen years. He served as a member of the Nobel Committee from

1931

to

1933

. Ingeborg had three elder brothers, Gulbrand, Haakon and Harald.

Among Arvesen's earliest publications on geometry are Quelques études sur la largeur des courbes Ⓣ

(1926)

, Om grundlaeggelsen av den diskriptive geometri ved Monge Ⓣ

(1928)

, Remarque sur un théorème de Chasles Ⓣ

(1929)

, Sur un théorème de Duhamel Ⓣ

(1931)

, and Un théorème sur le rayon de courbure de certaines courbes de direction Ⓣ

(1931)

. For a list of more of Arvesen's mathematical publications see THIS LINK.

From

1938

, Arvesen was appointed to a professorship at the NTH which he held until he retired in

1965

. In

1934

, he had received a doctorate

(

equivalent to a D.Sc. or habilitation

)

for his thesis Sur quelques propriétés des courbes algébriques, considérées comme des enveloppes de droites on algebraic curves.

Arvesen's scientific production included two popular textbooks, one about nomography and one on descriptive geometry. Innføring i nomografi Ⓣ, first published in

1932

, ran to three editions, the third in

1961

, while Laerebok i beskrivende geometri Ⓣ, first published in

1948

, ran to two editions, the second in

1965

. He also wrote numerous articles and shorter papers in Norwegian, German and French which reported on his research which essentially aimed to extend French classical works on descriptive geometry and subsequent research. Another of his valuable contributions was writing several biographies of famous mathematicians in Mennesker og matematikere Ⓣ

(1940)

and a book on European caricature Glimt av den store karikatur Ⓣ

(1941)

. He also concerned himself with the Norwegian language debate and, during the

1940

s and

1950

s, he defended bokmål, one of the two written standards for Norwegian, against samnorsk, an artificial combination of these two written standards. On this topic he published Tre språk i Norge? Ⓣ in

1948

.

In his autobiography, Men bare om løst og fast. Erindringer Ⓣ published in

1976

, Arvesen talks about his numerous stays in Paris, and how he could enjoy French culture and science. He admired French wit and elegance and, in particular, their sharp-witted replies. This influenced him and gave him a distinctive aura. He was also the deputy chairman of the Alliance Française in Trondheim for a decade. It goes without saying that Arvesen was a professor who was able to convey valuable cultural notions to his students and who was a bridge between the two cultures.

Arvesen was a central figure in student circles and, in particular, played a major role in the Student Society in Trondheim. While still a student he was already very active, as a debater, as a committee member of the Student Society

(

he was the president in

1920)

, and as a illustrator and editor of the student newspaper Under Dusken four times, the last one being in

1945

. When the students started their own book and stationery shop, they chose his suggestion as its name: "Tapir".

At the beginning of World War II, in April

1940

, German troops invaded Norway and by May they were in control of most of the country. At this time Arvesen was the treasurer of the Student Union. Despite the Germans' warnings, he managed to publish a few numbers of Under Dusken and organised meetings of the Student Union, but was arrested and spent some time in the Falstad concentration camp. This concentration camp was used by the Germans mainly for detaining political prisoners from the end of

1941

until

1945

. After his release from Falstad, but still during the German occupation, Arvesen was responsible for the distribution of a total of

27

tons of food supplies to the staff of the NTH that had been sent as a gift from colleagues at the Danish Institute of Technology.

Arvesen was an outstanding lecturer, much loved by his students. When electronic calculating machines started entering universities and research institutes around

1960

, nomography became obsolete, as well as the slide rule, which Arvesen had been responsible for introducing to the new students. Descriptive geometry, which he had been teaching to thousands of students for more than

40

years, was removed from NTH's courses in

1965

, the same year as Arvesen retired. He probably experienced this development with regret, but, nonetheless, he maintained contact with NTH and the Student Union for the rest of his life.

Arvesen's strong sense of formalities and tradition, as well as his stately figure, made him an ideal master of ceremonies, both for Trondheim municipality, and for the NTH and the Student Union. He also performed similar tasks at the Church Jubilees in

1930

and

1953

and during the blessing of King Olav V in the Nidaros Cathedral in

1958

.

Arvesen was a member of the Royal Norwegian Academy of Science and Letters from

1934

and was its general secretary from

1950

to

1966

. He was also a member of the Norwegian Academy of Technological Sciences. He was appointed Knight of First Class of the Order of St Olav in

1965

, was a member of its council from

1958

and its Vice Chancellor from

1967

to

1970

.
---
---
A M Dohl, English translation of Dag Johnson, Ole Peder Arvesen

(

Norwegian

)

, Private communication

(

January

2017)

.
D Johnson, Ole Peder Arvesen. Minnetale i fellesmøte

9

. desember

1991

, DKNVS Forh.

(1991)

,

85

-

90

.
D Johnson, Ole Peder Arvesen

(

Norwegian

)

, in Knut Helle

(

ed.

)

, Norsk biografisk leksikon

(

Kunnskapsforlaget, Oslo,

2009)

. https://nbl.snl.no/Ole_Peder_Arvesen
---
Additional Resources (show)
Other pages about Ole Peder Arvesen:
Other websites about Ole Peder Arvesen:
---
Written by
J J O'Connor and E F Robertson
Last Update February 2017