Jacob Bernoulli's tomb in Basel
---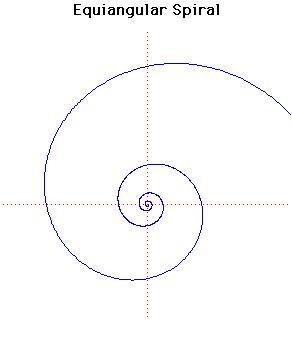 Jacob Bernoulli was so impressed by the equiangular or logarithmic spiral that he called it the spira mirabilis.

In particular, he was impressed that the curve is "self-similar". That is, any expansion of the curve will produce the same curve.

He wanted it carved on his tombstone with the Latin motto Eadem mutata resurgo

[

Although changed, I will rise again the same

]

.


Unfortunately, the mason who did the carving misunderstood the instructions and gave him an Archimedean spiral instead.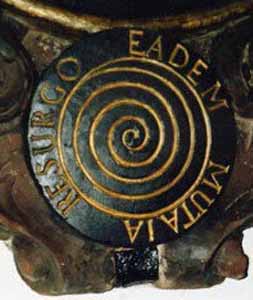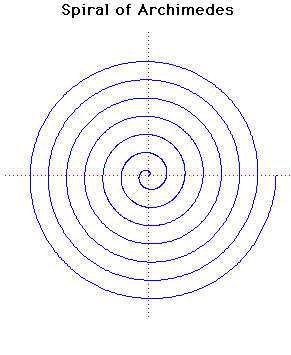 The inscription can be translated as: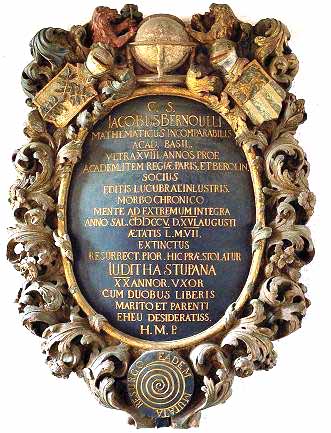 Jacob Bernoulli
Incomparable mathematician
Professor at the University of Basel
For more than
18
years
Member of the Royal Academies of Paris and Berlin
Famous for his writings
Of a chronic illness, of sound mind to the end
Died in the year of grace
1705
, the
16
th of August
At the age of
50
years and
7
months
Awaiting the resurrection
Judith Stupanus
His wife for
20
years
And his two children
erected a monument to the husband and father
they miss so much.