---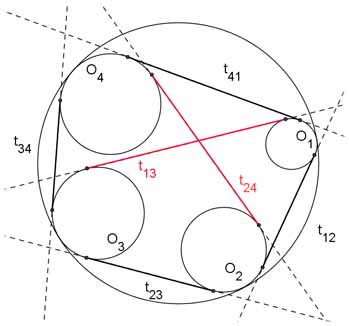 Let be a circle. Let be

(

in that order

)

four non-intersecting circles that lie inside and tangent to it. Denote by the length of the exterior common bitangent of the circles .
Then: .

In the degenerate case, where all four circles reduce to points, this is Ptolemy's theorem.