---
In

1620

Edward Raban came to St Andrews and set up a printing press in a low building which stood on the site of the present Citizen Office. He also set up printing works in Edinburgh. Raban was an English boy who had run away to the Spanish wars and, after this, learned the printing trade in Leiden around

1617

-

1619

. He left St Andrews and went to Aberdeen where he became the city's first printer. In

1740

Bailie Bell had the low building on the corner pulled down and had the architect William Adam design a house to replace it. The house consisted of two-storeys, with an outer staircase supported by wooden pillars, and a wooden projection into the street.

Bell was a barber and carried on a barber's business from this house where he also repaired watches. In

1742

Alexander Wilson and John Baine set up their type foundry in an attic room of this house. They only worked there for two years before moving to Camlachie, near Glasgow.

Andrew Bell, the son of Bailie Bell, was born in the house in

1753

; he went on to found Madras College and the "monitorial system" of education. In

1928

the ground floor of the building was reconstructed and given the style it has today. Although the building in which Wilson and Baine had their type foundry looks very different today, the walls of the original building still stand.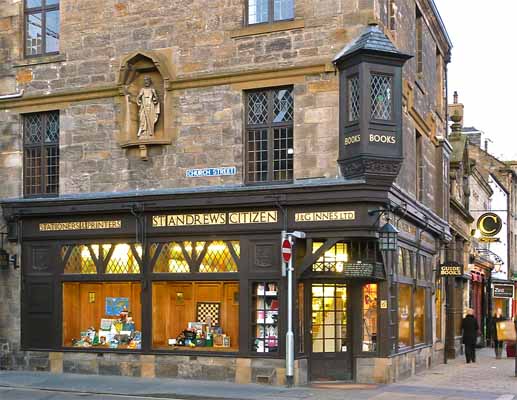 The building as it looks today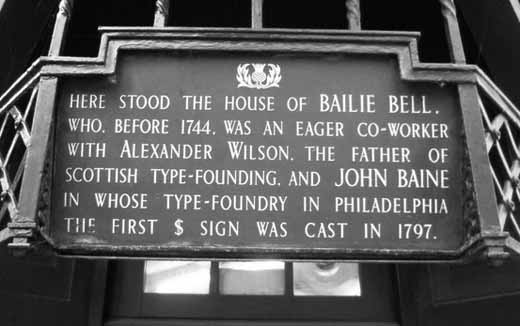 Plaque above the Citizen bookshop entrance in St Andrews
---