Mathematicians Of The Day
26th October
---
---
On this day in

1893

, Karl Pearson's first statistical publication was the first in a series of

18

papers titled Mathematical Contributions to the Theory of Evolution.
---
---
---
To exist

(

in mathematics

)

, said Henri Poincaré, is to be free from contradiction. But mere existence does not guarantee survival. To survive in mathematics requires a kind of vitality that cannot be described in purely logical terms.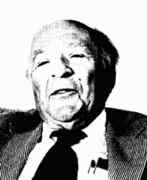 View three larger pictures