Mathematicians Of The Day
4th February
---
---
On this day in

1884

, the minutes of the Committee on the Course and Statutes of Columbia College record that Winifred Edgerton Merrill was to be allowed to use their telescope:
... access to the Observatory and the use of its instruments ... with the understanding that she will render, from time to time, such assistance in the practical work of the Observatory as may be in her power.
Later Merrill told her son:-
... that a condition of her admission was to dust the astronomical instruments and so comport herself as not to disturb the men students.
---
---
---
Technical skill is mastery of complexity while creativity is mastery of simplicity.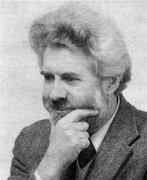 View six larger pictures