Mathematicians Of The Day
14th April
---
---
On this day in

1855

, Sam Loyd's first chess problem was published in the New York Saturday Courier.

On this day in

2005

Google released a Leonardo doodle

(

a day early

)

.
---
---
---
. . . the membership relation for sets can often be replaced by the composition operation for functions. This leads to an alternative foundation for Mathematics upon categories -- specifically, on the category of all functions. Now much of Mathematics is dynamic, in that it deals with morphisms of an object into another object of the same kind. Such morphisms

(

like functions

)

form categories, and so the approach via categories fits well with the objective of organizing and understanding Mathematics. That, in truth, should be the goal of a proper philosophy of Mathematics.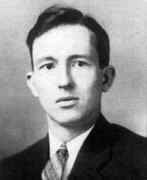 View six larger pictures