Mathematicians Of The Day
19th May
---
---
On this day in

1782

, Whit Sunday, William Herschel made his last professional musical appearance at St Margaret's Chapel, Bath. He had been offered a pension of £

200

a year by King George III and so no longer needed to work as a musician.
---
---
---
The problems of financing the universities and their intellectual freedom, threatened by political and bureaucratic interference, are problems which are invariant under the ism transformations: socialism, communism, capitalism, or any other ism or ology.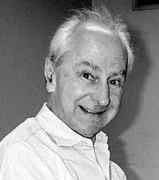 View four larger pictures