Mathematicians Of The Day
13th May
---
---
On this day in

1673

, James Gregory wrote to John Collins about diffraction:-
If ye think fit, ye may signify to Mr. Newton a small experiment, which

(

if he know it not already

)

may be worthy of his consideration. Let in the sun's light by a small hole to a darkened house, and at the hole place a feather,

(

the more delicate and white the better for this purpose,

)

and it shall direct to a white wall or paper opposite to it a number of small circles and ovals,

(

if I mistake them not

)

whereof one is somewhat white,

(

to wit, the middle, which is opposite to the sun,

)

and all the rest severally coloured. I would gladly hear his thoughts of it.
---
---
---
What exactly is mathematics? Many have tried but nobody has really succeeded in defining mathematics; it is always something else. Roughly speaking, people know that it deals with numbers, figures, with relations, operations, and that its formal procedures involving axioms, proofs, lemmas, theorems have not changed since the time of Archimedes.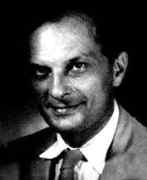 View nine larger pictures