Mathematicians Of The Day
31st May
---
---
On this day in

1941

, Hugo Steinhaus, who sometimes joined his colleagues in the Scottish Café, contributed the final question to the Scottish Book, only days before the Nazi troops entered the town.
See THIS LINK and also THIS LINK.
---
---
---
The man ignorant of mathematics will be increasingly limited in his grasp of the main forces of civilization.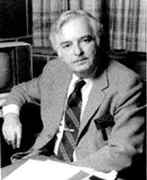 View two larger pictures