---
Quick Info
Born
22 January 1860
Shawlands, Glasgow, Scotland
Died
16 January 1941
Glasgow, Scotland
---
Summary
Robert Muirhead studied at Glasgow, Cambridge and Göttingen. He taught in various schools and founded the Glasgow Tutorial College.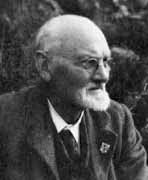 View two larger pictures
---
Biography
Robert Muirhead's father was Andrew Muirhead

(

born in Pollockshaws, Renfrew,

31

December

1823)

who was a leather merchant. Robert's mother was Isabella Florence Reid

(

born in Irvine, Ayrshire,

12

April

1828)

. Andrew and Isabella Muirhead were married in Irvine, Ayrshire, on

13

March

1841

. Robert Franklin Muirhead

(

known as Bob

)

had three older siblings: Mary Jane

(

born

5

February

1854)

, Elizabeth Ann

(

born

22

January

1856)

, James Andrew Arthur

(

born

14

January

1858)

and six younger siblings: Henry Alfred

(

born

3

January

1862)

, Isabella Jessie

(

born

17

January

1864)

, Alice Margaret

(

born

10

March

1866)

, Roland Eugene

(

born

24

July

1868)

, Florence Ellen

(

born

1

August

1870)

and Arthur Montgomery

(

born

24

April

1873)

. We note that Andrew and Isabella's first child, omitted from our list, was Ann Jane who was born on

29

May

1852

but died in September of the following year.

Andrew Muirhead

[

8

]

:-
... was a successful tanner and leather merchant in Glasgow. He himself was a fourth generation member of a family that had been involved in tanning leather since

1758

when his grandfather's uncle, John Muirhead, founded a tannery in partnership with Sir John Stirling Maxwell which produced glove leathers which he exported to the colonies in North America.
Andrew Muirhead purchased the Burnside Tannery from his father James Muirhead in

1840

. Situated on the banks of the river Cart at Pollokshaws, it was purchased compulsorily by the Glasgow and South West Railway Company in

1870

. In the same year Andrew Muirhead purchased the Burngill Tannery in Bridge of Weir from the City of Glasgow Bank on

15

May

1870

and renamed it the Gryffe Tannery. The Muirhead family home was at Meikle Cloak, near Lochwinnoch, and it was there that Robert Franklin Muirhead, the subject of this biography, was brought up. His primary education was partly by private tutors in his home and partly at the local village school. When he was twelve years old, in

1872

, he began his secondary education at Hamilton Academy. This was the year in which the Education

(

Scotland

)

Act came into force, describing the school as a 'higher-class school'. After studying for a year at Hamilton Academy, he went to Paisley Grammar School in

1873

and, in

1875

he graduated as dux of the School. This School has a long history dating back to its

16

th century Royal Charter foundation, but when Muirhead studied there it consisted of two buildings, one dating from

1801

and a new building beside it opened in

1864

.

In

1876

, still only sixteen years old, Muirhead began his studies at Glasgow University. Although being only sixteen sounds very young by today's standards, in fact at this time many went when they were even younger. For example, John Dougall was only fourteen when he began his studies at the University of Glasgow in

1881

, being awarded his degree in

1886

. He was taught by Muirhead and writes that

[

3

]

:-
...

[

Muirhead

]

conducted supplementary classes at Glasgow University both for pass and for honours men. The present writer well remembers his lectures at this period on Theory of Equations, and on Electrostatics, and can vouch for the high quality of his teaching of these subjects. The friendship thus formed continued unbroken throughout Muirhead's life. A truer and more helpful friend no one could possibly have.
While he was still an undergraduate, Muirhead became a member of the Royal Philosophical Society of Glasgow in

1879

. He published the paper On a Substitute for Euclid's Third Postulate in the Proceedings of the Royal Philosophical Society of Glasgow in

1880

. In the same year he was appointed the Society's delegate to the meeting of the British Association for the Advancement of Science held in Swansea in August-September. He reported back to the Royal Philosophical Society of Glasgow and his report was published in the Society's Proceedings.

Muirhead graduated with a B.Sc. from the University of Glasgow in

1879

and with an M.A. in

1881

, with the highest honours in mathematics and natural philosophy

(

physics

)

. He was one of five students who graduated with an M.A. with Honours in Mathematics and Natural Philosophy in that year, two with First Class Honours and three with Second Class Honours. Muirhead and Alexander Russell were the two First Class students. The professor of mathematics was Hugh Blackburn when Muirhead began his studies but, from

1879

, it was William Jack. The professor of Natural Philosophy was William Thomson with Andrew Gray as his assistant. Muirhead was awarded a Ferguson Scholarship, which was open to all graduates from the four Scottish universities

(

there were only four at this time

)

. He was also awarded a George A Clark Scholarship which funded him for four years at the University of Cambridge.

On

12

June

1881

Muirhead was admitted as a pensioner at St Catharine's College, University of Cambridge. Being a pensioner means that he paid for his own tuition. He matriculated at the start of the Michaelmas term of

1881

(

at the beginning of October

)

. At this time Arthur Cayley was the Sadleirian professor of Pure Mathematics and John William Strutt was the Cavendish Professor of Physics. In

1884

J J Thomson became the Cavendish Professor of Physics. William Henry Young was studying the mathematical tripos in the same years as Muirhead, having also matriculated in

1881

. Muirhead graduated M.A. in

1884

as

19

th Wrangler and was

1

st class in Part III of the mathematical tripos in

1885

. He then spent the year

1885

-

86

at the University of Göttingen where he attended the lectures of Hermann Schwarz.

In

1886

he submitted his essay Laws of motion for the University of Cambridge Smith's Prize. It was awarded the second Smith's Prize and J J Thomson sent the essay to The London, Edinburgh, and Dublin Philosophical Magazine and Journal of Science: it was published in

1887

. You can read a version of this prize winning essay at THIS LINK.

We need at this point say a little about Muirhead's political views. When an undergraduate at Glasgow, he was influenced by Edward Caird

(1835

-

1908)

who was the Professor of Moral Philosophy. Caird was part of the idealist movement and a strong supporter of women's education. Caird in turn influenced James Mavor

(1854

-

1925)

, who was one of his students, and became a social reformer. Mavor was a signature on the Manifesto of the Socialist League in December

1884

and became the Scottish chairman. Muirhead joined the Socialist Land and Labour League and the Socialist League in

1886

. Let us note at this stage that Muirhead was not the only member of his family to be active politically: his sister Alice was a suffragist and his brother Roland was a notable left-wing Scottish nationalist who became the first president of the National Party of Scotland. Muirhead was sympathetic to all these views and, together with his brother Roland, he organised a visit by the Russian 'Anarchist Prince', Pyotr Alexeyevich Kropotkin, to Glasgow in November

1886

. Kropotkin addressed the local branch of the Socialist League, delivering the speech 'Socialism: Its Growing Force and Final Aim' on

27

November

[

6

]

:-
After the

1886

visit to Glasgow of Peter Kropotkin and with the established anarchist propaganda continuing in the city, the local branch of the Socialist League became much more ardently anarchist than merely anti-parliamentarian. This much was noted by William Morris himself in his diary when he commented, 'Kropotkin's visit has turned them a little in the Anarchist direction, which gives them an agreeable air of toleration'.
Muirhead writes

[

9

]

:-
It was in

1886

when I first met Edward Carpenter, who was giving some lectures in Glasgow for the Glasgow Branch of the Socialist League, of which I was a member. I had read with delight 'England's Ideal' and was not disappointed when I met its author. He was my guest

(

at my lodgings,

22

Arlington Street

)

on that occasion, and the friendship he and I formed then was never interrupted.
For a version of the whole of Muirhead's article

[

9

]

, see THIS LINK.

Edward Carpenter

(1844

-

1929)

was a poet, socialist, philosopher and a strong supporter for gay rights. He left an early career in the Church, became a lecturer teaching many subjects including mathematics and astronomy but gave this up after inheriting a large sum of money in

1882

. Influenced by Karl Marx, he became more involved in various socialist societies. Carpenter and Muirhead were together at 'Bloody Sunday' which took place in London on

13

November

1887

. The protest, organised by the Social Democratic Federation and the Irish National League, was against unemployment and "Coercion Acts" which saw many Irish imprisoned. Carpenter writes

[

1

]

:-
I saw my friend Robert Muirhead seized by the collar by a mounted man and dragged along, apparently towards a police station, while a bobby on foot aided in the arrest. I jumped to the rescue and slanged the two constables, for which I got a whack on the cheek-bone from a baton, but Muirhead was released.
Muirhead writes

[

9

]

:-
From year to year I paid visits of a few days or a week to Millthorpe

[

Carpenter's home

]

... There I met and formed friendships with a number of the Sheffield Socialists, as well as others from a distance ... There also I met Dr Cecil Reddie and a project was mooted to start a new school on more or less Socialist lines with Reddie as head master and with the co-operation of Carpenter and myself and possibly others.
The school, called Abbotsholme, in Rocester, Staffordshire opened in

1889

with Reddie as head master and Muirhead as one of the teachers. There was a disagreement on the principles on which the school should operate and, after a year, Muirhead left. For more details see THIS LINK.

On a visit to Carpenter's home, Muirhead met Olive Schreiner

(1855

-

1920)

. Schreiner was an author, promotor of women's rights, and a strong anti-war campaigner. From that time on, Schreiner became close friends with Muirhead, and Carpenter.

In

1891

Muirhead became a lecturer on Mathematics in the Mason College, Birmingham. This college had been founded in

1875

and, in

1900

, it was incorporated into the University of Birmingham. He married Emily Caroline Hurndall

(

known as Linnie

)

in

1893

in King's Norton, Worcestershire, England. Linnie was born in Rickmansworth, Hertfordshire England in

1869

. They met while Robert Franklin Muirhead was teaching in Birmingham where Linnie was living at the time. She was a violin teacher. The wedding was conducted in a secular marriage ceremony; in

[

9

]

there is a copy of a letter that the Muirhead wrote to his future mother-in-law explaining why he wanted a secular marriage ceremony. They had four children Waldo Hurndall Muirhead

(

born

11

November

1894)

, Ronald Hurndall Muirhead

(

born

29

June

1899)

, Ruth Hurndall Muirhead

(

born

9

November

1900)

and Joyce Hurndall Muirhead

(

born

1905)

.

Muirhead and his wife left Birmingham in

1893

and returned to Scotland where he became a tutor in Edinburgh. He became an active member of the Edinburgh Mathematical Society, being elected a member in February

1894

. He presented his first paper to the Society at its June

1894

meeting in Edinburgh, its title being E Carpenter's proof of Taylor's theorem. The paper begins:-
The idea of the following proof was communicated to me some years ago by Mr Edward Carpenter of Millthorpe, Derbyshire, formerly Fellow of Trinity Hall, Cambridge; who remarked that it seemed to afford a demonstration of Taylor's Theorem which came very naturally and directly from the definition of a differential coefficient. The chief difficulty seemed to arise in dealing with the negligible small quantities which are produced in great numbers. However, I found it not difficult to complete the proof for the case when all the successive differential coefficients of f

(

x

)

are finite and continuous. It occurred to me lately that this proof might interest the Society: and it is here given with the addition of a modified proof leading to an expansion in m terms with a remainder.
This was the first of

45

papers which Muirhead presented to the Society over the following years.

Around this time Muirhead was interested in a job with Thomas Muir in South Africa and must have asked Olive Schreiner about the possibilities for, on

17

September

1894

, she wrote to him from Kimberley, North Cape

[

15

]

:-
You write to a person and give "Edinburgh" as your only address. How is a body to get a letter to you so I'm sending this to our E.C.

[

Edward Carpenter

]

I'm afraid there's no chance Muir will be able to give you work out here; there's such a wrong and foolish outcry about his filling all teaching posts with Scotchmen. If you could come out it would be splendid.
In

[

15

]

there is an overview of letters between Muirhead and Olive Schreiner:-
When Schreiner first returned to South Africa, she wrote urging him to come out too, then actively discouraged him - he would not be able to cope with realities for working men there in roughing it, but then suggests that he might work at her friend Mr Lloyd's new school. Throughout these letters, the Edward Carpenter shared connection was clearly an important one and is referred to in the later letters as well as the earlier. Comments on nature and landscape also feature strongly.
That Muirhead was interested in 'nature and landscape' is supported by the fact that he was a member of the Co-operative Holidays Association which was founded in

1893

. It

[

16

]

:-
... was not simply a holiday club but a voluntary leisure organisation committed to the promotion of specific cultural values ... grounded upon the concept of the countryside as not only a physical but also a cultural and spiritual alternative to the city and industrial materialism.
In March

1895

Muirhead moved from

59

Warrender Park Road, Edinburgh, Scotland to Bridge of Weir, Glasgow, Scotland. He now started writing numerous mathematical papers, having ten published in the two years

1895

and

1896

. For a list of Muirhead's papers, see THIS LINK.

His most famous paper was Inequalities relating to some algebraic means

(1901)

in which he described what today is known as 'Muirhead's Inequality'. This is a generalisation of the geometric mean and arithmetic mean inequalities as the Introduction states:-
The fact that for two or more real positive quantities there exist three well-known algebraic means, the Arithmetic, the Geometric, and the Harmonic, which stand in a fixed order of magnitude independent of the quantities operated on, suggests the question whether there may not be other algebraic means that stand in a definite order of magnitude with reference to those just named and to one another. The following paper supplies an affirmative answer to the question. The results given in the first section are, so far as I know, novel; some of those in the second section are well known, but I hope some freshness may be apparent in their treatment here.
In about

1897

Muirhead returned to Glasgow; certainly in that year he was elected to the Council of the Royal Philosophical Society of Glasgow. He had been serving on that Council up to

1887

when he had resigned because he had "gone to London." Back in Glasgow, he founded the Glasgow Tutorial College at

268

Renfrew Street

(

Charing Cross

)

, Glasgow. At this time he was living at

14

Kersland Street, Hillhead, Glasgow, Scotland. By

1908

he had moved to nearby

64

Great George Street, Hillhead, Glasgow. The entry for this College in the Post Office Glasgow Directory for

1911

-

1912

is as follows

[

4

]

:-

GLASGOW TUTORIAL COLLEGE,

268

Renfrew Street

(

Charing Cross

)

,

PRINCIPALS:

R F Muirhead, C.E., D.Sc.

(

Glasgow

)

, B.A. Wrangler and Smith's Prizeman

(

Cambridge

)

, formerly Fellow of Glasgow University and Ferguson Scholar;

G P Rush, B.Phil.

(

Rome

)

.

DEPARTMENTS OF TUTORIAL WOBK:

University Preliminary and Matriculation Exams.; University Degree Exams.: Technical College Preliminary and Diploma Exams.; Home and India Civil Service Exams.; Inst. C.E. Studentship and Associate Membership Exams.; College of Preceptors Exams.; Professional Exams, connected with Law, Medicine, Dentistry, Veterinary Diplomas, Inst. C.A., Banking and Actuarial Science; Women and Girl Clerkships in the G.P.O.

THE SUBJECTS TAUGHT IN THE VARIOUS CLASSES INCLUDE:

Mathematics; Dynamics; Natural Philosophy; Mechanics; Geometrical and Freehand Drawing; Mechanics of Structures; Physics; Applied Mechanics; Strength and Elasticity of Materials; Hydraulics; English; Latin; Greek; French; German; Italian; Logic.

TUTORIAL CLASSES. PRIVATE TUITION. TUITION BY CORRESPONDENCE.

Dr Muirhead's Extra Academical Course in Mathematics is recognised by the Glasgow University Court for graduation purposes in the Faculty of Science, and is accepted as equivalent to the Intermediate Honours Class of Mathematics in the University.

Prospectus of Classes and Fees may be had on application to the Secretary.

We note that today, the building from where the Tutorial College operated is part of McLay's Guest House on Renfrew Street, Glasgow.

On

24

February

1909

, Muirhead address the Royal Philosophical Society of Glasgow on Some Considerations on Scottish Universities, with Special Reference to Needed Reforms. He began his address as follows:-
The University of Glasgow, like the other universities of Scotland, is passing through a period of growth and change. The Universities' Commission of

1889

(

the outcome of the movement for reform that became active about half a dozen years earlier

)

, was occupied up till

1897

in issuing new Ordinances for the regulation of university affairs, and scarcely  more than a year ago the Court exercised its power in making a new Ordinance involving further important changes. It is, I think, fairly obvious that the period of change has not yet ceased, and I think no one who has the welfare of the University at heart, and who is well acquainted with its present condition would desire the cessation of reform until considerable improvements have been effected . The time is, then, opportune for the consideration of the present state and future prospects and possibilities of the University by a Society like ours which aims at being a focus for the intelligence and wisdom of the inhabitants of this city, and which  can furnish, and from time to time has furnished an arena for serious and yet free and unprejudiced discussion of matters of practical and theoretic interest. It is with the hope of demonstrating the urgency of the problem to the members of this Society and others whom my words will reach, that I have undertaken tonight to address to you "Some Considerations on Scottish Universities, with Special Reference to Needed Reforms."
An interesting, but slightly puzzling, invention by Muirhead seems to be associated with World War I. Olive Schreiner wrote to him in March

1915

[

15

]

:-
I have told no one of your invention, for one thing I couldn't! I understand so little about it - you only told me as I understood, that it was something that would require a new kind of ship to be built for it. ... I understood it was a ship - I do hope it will come off; though its rather strange that your invention should be one for taking life!!! The peaceful loving Bob!!! But I do wickedly want you to get some money.
We mentioned above that Muirhead was an active member of the Edinburgh Mathematical Society. In fact he served two terms as President of the Society, namely

1899

-

1900

and

1909

-

1910

. Robert Rankin writes

[

12

]

:-
The first meeting

[

of the Society

]

outside Edinburgh was held in March 

1900

 in the Glasgow Philosophical Society's rooms, during the presidency of R F Muirhead, who was a Glasgow man.
We learn a little more about his interests from a note book he wrote

[

5

]

:-
A surviving notebook of Muirhead's covers a variety of subjects, with material dated over several decades

(

c

1876

-

1917)

. An index at the front includes references to music, poetry, mathematics, philosophy, history, genealogy, recipes, as well as books lent and missing. This gives some indication of his wide-ranging interests which may be why both Schreiner and Carpenter found him so companionable.
Let us end with Robert Rankin's assessment of Muirhead

[

12

]

:-
I conclude this section by mentioning a man who was a fine mathematician but less successful in a worldly sense than those referred to above. Robert Franklin Muirhead 

(1861

-

1941)

 was a graduate of Glasgow and Cambridge Universities and spent some time at the University of Göttingen. He took a great interest in the Society and was twice President, in 

1899

 and again in 

1909

. He was elected an Honorary Member in

1912

. He held lectureships in Glasgow and Birmingham for brief periods and tutorships in London, Edinburgh and Glasgow, but never held any permanent position worthy of his talents. It is possible that this may have been because of his outspoken views on home rule and socialism. In his latter years he was head of a coaching establishment, the Glasgow Tutorial College. I first heard of Muirhead forty years ago from my supervisor, the late Professor G H Hardy, who had a high opinion of Muirhead's abilities, and some of his work on convexity which is of interest to statisticians has recently come into greater prominence. Men like Muirhead, or his younger colleague John Dougall

(1867

-

1960)

, who was President in

1925

, would easily have obtained university posts in the golden 

25

 years following the last war, but they lived in times, rather like those we have moved into recently, when appropriate positions were not available to everyone of ability.
Although we are certain that Rankin is correct in suggestiong that Muirhead may have suffered discrimination because of his "outspoken views on home rule and socialism", may we suggest that an additional third reason for discrimination against him could be his behaviour illustrated by Tanya Cheadle in her

2014

University of Glasgow Ph.D. thesis Realizing a 'more than earthly paradise of love': Scotland's sexual progressives,

1880

-

1914

:-
The first example centres around Bob Muirhead, a Glasgow mathematician and member of the Scottish Socialist League, who formed a long-term friendship with both Carpenter and Olive Schreiner. Between

1889

and

1890

, the 'wonderfully handsome and athletic' Muirhead stayed with Carpenter at Millthorpe, enjoying what Carpenter termed a 'romance of affection' with James Brown, a tailor, poet and fellow member of the Scottish Socialist League, as well as sleeping with Carpenter, before three years later marrying and settling down in Glasgow.
Muirhead's wife died on

17

June

1940

and he died about six months later in January

1941

. Their last residence had been

8

Park Avenue, Glasgow.

An obituary, written by John Dougall, was published in the Proceedings of the Edinburgh Mathematical Society. See THIS LINK.

---
---
E Carpenter, My days and dreams, being autobiographical notes

(

George Allen & Unwin,

1918)

.
Collection, Papers of Robert Franklin Muirhead,

1874

-

1964

, University Collections, University of Glasgow.
http://collections.gla.ac.uk/#/details/ecatalogue/

251348

J Dougall, Robert Franklin Muirhead, Proc. Edinburgh Math. Soc.

6

(1939

-

41)

,

259

-

260

.
Glasgow Tutorial College, Post Office Glasgow Directory For

1911

-

1912

(

Aird & Coghill, Ltd,

1911)

,

1814

.
S Hepworth, R F Muirhead: maths and a meeting of minds, University of Glasgow

(14

June

2013)

.
https://universityofglasgowlibrary.wordpress.com/

2013

/

06

/

14

/r-f-muirhead-maths-and-a-meeting-of-minds/
T La Palli, The birth of Glasgow's anarchism, libcom.org.
https://libcom.org/history/birth-glasgows-anarchism
J Muirhead, The Leather Industry in Bridge of Weir - Past and Present, Renfrewshire Local History Forum

16

(2010)

J Muirhead, The Leather Industry in Bridge of Weir - Past and Present

(

Revised April

2014)

.
http://rlhf.info/wp-content/uploads/

16

-Bridge-of-Weir-Leather-Muirhead-

2014

.pdf
R F Muirhead, Memories of Edward Carpenter, in Gilbert Beith

(

ed.

)

, Edward Carpenter: In appreciation

(

Routledge,

1931)

,

155

-

158

.
Personal papers relating to R F Muirhead,

1874

-

1931

, University Collections, University of Glasgow.
http://collections.gla.ac.uk/#/details/ecatalogue/

251810

Photographs of the Muirhead family, c

1896

-

1934

, University Collections, University of Glasgow.
http://collections.gla.ac.uk/#/details/ecatalogue/

251812

R A Rankin, The first hundred years, Proceedings of the Edinburgh Mathematical Society

26

(1983)

,

135

-

150

.
Robert Muirhead. Mathematician, Prabook.
https://prabook.com/web/robert.muirhead/

1917744

Robert Franklin Muirhead, The University of Glasgow Story, University of Glasgow.
https://www.universitystory.gla.ac.uk/biography/?id=WH

14919

&type=P
Robert Franklin Muirhead, The Olive Schreiner Letters Online.
https://www.oliveschreiner.org/vre?view=personae&entry=

190

Robert Snape, The Co-operative Holidays Association and the cultural formation of countryside leisure practice, Leisure Studies

23

(2)

(2004)

,

143

-

158

.
A Tharme, Roland E Muirhead, PB The Cairn.
https://www.pbthecairn.com/roland-e-muirhead
---
Additional Resources (show)
Other pages about Robert Muirhead:
Other websites about Robert Muirhead:
---
Honours awarded to Robert Muirhead
---
---
Written by
J J O'Connor and E F Robertson
Last Update March 2021